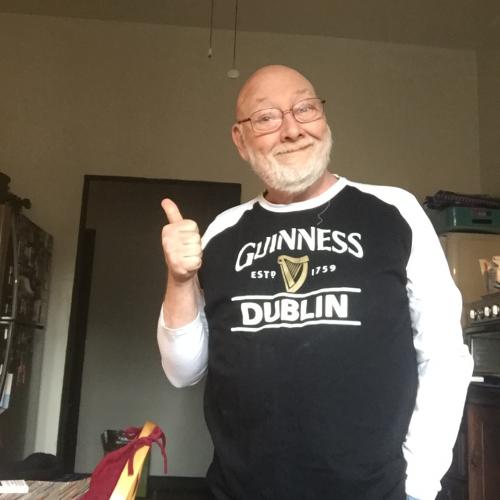 Picard
74,
New York
New York
United States
Picard
74,
New York
New York
United States
---
---
I'm 74 (not dead yet for those who cut off at 60), 5'9", 195 lbs, blue eyes, bald with a full white beard (Think Connery with delusions of Stewart), hairy but it too is going grey, HIV-, average hung, cut & versatile. I'm a former record industry professional now retired, Decorated Vietnam Vet and live in New York City Quadrant, on the west side of the Manhattan sector. I like cooking & entertaining, oldies & classic films, collecting toys, comic books & strips, "toons", my bike, a SCIFI fan (especially The Expanse, Dr. Who). I've a great smile, a quick wit and smutty mind.

My #1 is 25 - 60, race unimportant, height & weight within reason, similar interests and some ""kid"" left in him. Now the hard part, he's UNCUT with a DEEP SPACE 9, 8, 7 or 6 with extra overhang for DOCKING MANEUVERS and versatile. OUR MISSION: TO BOLDLY GO WHERE NO BEAR HAS GONE BEFORE. OUR OBJECTIVE: THE FINAL FRONTIER - A LTR.

This is not in stone, only HTML

PROSTATE ISSUES HAVE TAKEN THE TOP OUT OF ME SO IF YOU WANT TO TOP ME THEN STEP TO THE FRONT.

MY HAILING FREQUENCIES ARE OPEN FOR FIRST CONTACT here at DaddyDater.

MAKE IT SO..............................

8/16 STILL HIV Neg. Yahoo!!!!!

4/5/21 I've had my 2 vaccinations.

I am tired of BS and Cunt Games. Be real or be gone.

For those of you who don't know what Cunt Games are, here's an example:

Me (after several introductory chats): How about let's meet on Saturday.

Him: I have to work this weekend

Me (more chats later): What are you doing this weeked?

Him: I have relatives coming to visit and the family needs me.

Me (still more chats later): When will you be able to meet?

Him: I don't know, I have to (you fill in the excuse)

OK Guys. Stop playing games like silly little high school girls. If you are not interested in meeting, be upfront about it. You'll get my respect for honesty and I will leave you alone.

An after thought.

It's funny but where I come from when introductions are made it's customary to reply in kind/likewise. To ignore that gesture, if made, can make a huge difference in how discourse will continue.

FOR EXAMPLE:

PROFILE 1 - HI, MY HAVE IS.................. (FILL IN NAME OF YOUR CHOOSING).

PROFILE 2 - I WANNA FUCK YOU (OR ANY FLAT RESPONSE).

PROFILE 2 might have actually gotten his wish if he had said: MY NAME IS.................(FILL IN NAME OF YOUR CHOOSING). I WANNA FUCK YOU.

SEE THE DIFFERENCE.
---
° relationship ° dating ° friends ° sex
---