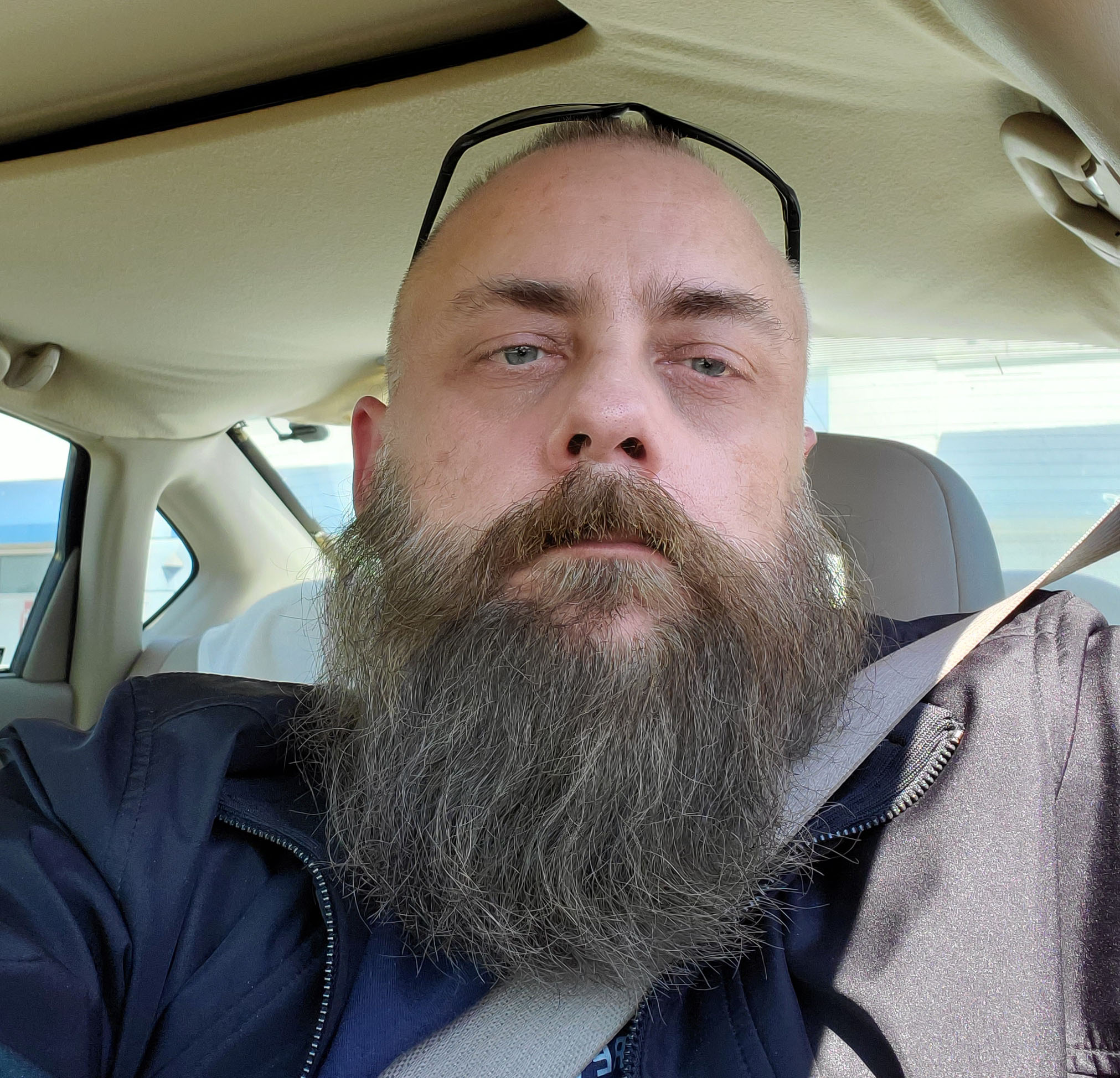 SJBear66
57,
Santa Clara
California
United States
SJBear66
57,
Santa Clara
California
United States
---
---
Single, horny bear bttm looking for hot, horny, masculine Tops for hot, sweaty encounters. I like Daddies but I also enjoy boys and I can switch from being a boy to a Daddy, depending upon whom I'm with. The only thing that doesn't switch is my position, I am a bottom and while I have tried being versatile in the past, I'm just way more comfortable in the bottom role; topping just doesn't work for me. Although I don't Top as far as anal goes, I don't mind kicking back for a nice blowjob. While I can be fairly submissive in the bedroom, this does not apply out of the bedroom, in that sense I want to be treated with dignity and respect. I have nothing against those who desire to be submissives (or slaves) 24/7, it's just not for me.

When it comes to sex and play, I love to suck (and I do swallow) and I prefer getting fucked bareback; it does not mean that I am totally opposed to condoms, I just have a strong preference for bareback. (If you'd like to know more about what bareback sex means to me, see my blog post) Other things I like are nipple play (working on getting mine bigger, maybe there's a Daddy who can show me or help me develop a good set of pig nipples) and I enjoy piss play as well (love drinking straight from the tap); other things can be discussed. Guys who are verbal is also a turn-on. I do like to get to know someone before playing, even if it's through messages/text/email/phone or meeting up beforehand for coffee, drinks, etc.; this is especially true if I am going to be fucked and bred. I just find this type of encounter much hotter than the "right now" type of hook-ups. So saying this, I usually am not down to hook-up "right now". Let's get to know one another a little first. As I said, getting to know someone first and even waiting for a bit before fucking, can make the final act of fucking incredibly intense for both of us.

Turn-offs: Scat, anything that draws blood or leaves permanent marks, extreme pain, CDs/TVs/TSs, liars, arrogance. Also usually not into anyone under 30 and not sexually attracted to Asian men.

Outside of the bedroom I enjoy going out or staying in, just snuggling on the couch watching movies; enjoy good food and wine as well as good cigars. I enjoy video/computer games as well as card and board games. I also collect vinyl records, have been collecting for 40+ years and enjoy finding new albums to add to my collection. I enjoy live theater as well as concerts as well as taking drives and exploring new places.

I'm mainly looking for friends or friends with benefits; fuckbuds would be great too. I'm not averse to dating and, maybe, finding someone special but that is not really on the front burner; I would rather let things develop in that direction, if that is what fate has planned for us. This is why I don't mention seeking dating or a relationship in what I'm "Looking For" because I want that to just happen; I've always believed that those who seek a relationship so desperately are usually disappointed, sometimes over and over. Stop looking and enjoy life...and you will probably be totally surprised that the right person just happens to come along, usually when you're least expecting it. If a relationship would develop, you could rest assured that I would love you with all my heart and all my soul.
---
---